GDYNIA 2018
Agenda
Tuesday, 17th of April 2018
Day 1 at Pipeline Summit will be all about making your 'First 10 Sales'. How to use facebook ads, use content to drive leads, how to hire your sales team and much more. Start closing your first customers with the knowledge from our expert speakers after Day 1 of Pipeline Summit.
08:00 - 09:30
Registration
09:30 - 10:00
[PL] Every customer is an influencer - how to use brand, to build your sales process

Magdalena Urban
Urban Legend
10:00 - 10:30
[PL] Lessons learned from scaling sales by 1200% in a year

Greg Pietruszynski
Growbots
10:30 - 11:00
[PL] The most common mistakes in Facebook ads that kill sales

Artur Jabłoński
11:00 - 11:30
Coffe Break
11:30 - 12:00
[PL] You've got an influencer - what now? How properly prepare a cooperation in influencer marketing camapigns

Monika Żochowska
GLOV, Phenicoptere sp. z o.o.
12:00 - 12:30
[PL] How to reach Gamechanger level in your sales?

Marko Djurić
Coffee Desk
12:30 - 13:00
[PL] Keep on PRedicting the future

Karolina Janik
Personal PR
13:00 - 14:00
Break
14:00 - 14:30
[PL] How Nightly gathered 500 recurring users on their mobile app

Łukasz Młodyszewski
Nightly
14:30 - 15:00
[PL] Intuitive sales

Zuzanna Sielicka Kalczyńska
Whisbear
15:00 - 15:30
[PL] How I made a first trampoline park in Europe

Maciej Leśniak
Jumpcity
15:30 - 16:00
[PL] The way to sales through Linkedin you didn't know about

Piotr Mrozinski
LinkedIn
19:30 - 23:59
Networking Event

BrowarPortGdynia
Bulwar Nadmorski im. Feliksa Nowowiejskiego 2
Wednesday, 18th of April 2018
Day 2 at Pipeline Summit allows attendees to dig deeper into how make your 'Next 10 Sales'. Understand what growth hacks, and methods are taking off right now that can help your business develop rapidly. Learn from the people at the cutting edge of sales, and what they are implementing right now inside their companies.
08:00 - 09:30
Registration
09:30 - 10:00
[PL] Effective customer segmentation - how to design and implement it into your sales cycle to increase revenue from the "right" customers by 600% in 1 year.

Dariusz Kociecki
Netguru
10:00 - 10:30
[PL] Content Marketing that sells.

Wiola Starczewska
Tribe47
10:30 - 11:00
[EN] Building a 7 Figure Onboarding Funnel - How bootstrapped SaaS can create an onboarding funnel that turns cold visitors into paying customers.

Aaron Krall
Saas Growth Hacks
11:00 - 11:30
Coffe Break
11:30 - 12:00
[PL] How CRM system may help you in scaling your sales.

Michał Skurowski
Livespace
12:00 - 12:30
[PL] How content will attract leads to your agency.

Wojtek Mazur
Elephate
12:30 - 13:00
[EN] How the average amount of time spent on pricing amongst SaaS companies is approximately 8 hours in total. This is nothing compared to the hundreds, if not thousands, of hours we spend on user acquisition.

Peter Zotto
Price Intelligently
13:00 - 14:00
Break
14:00 - 14:30
[PL] Do you think that 160 characters are not enough? Look how long is this topic! It was enough to use 3 words to be clear, but still, we've got 1 character left.

Andrzej Ogonowski
SMSAPI.pl
14:30 - 15:00
[PL] How to use Growth Marketing tactics and strategies to build a sales pipeline.

Adam Wesołowski
Ladder.io
15:00 - 15:30
[PL] How I attracted 100 influencers to Brand24.

Magdalena Urbaniak
Brand24
Partners
Co-Organizers
---


Testimonials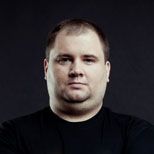 Konrad Latkowski
Co-founder Startup Poland
"Different companies, different products and a lot of knowledge to practice. But what is the most important - NETWORKING.
The presentations were a great opportunity to talk."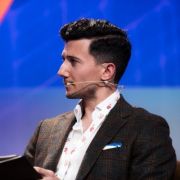 Dimitar Stanimiroff
CEO Heresy
"Pipeline Summit is a pack of learning - so many different speakers, so many different learning opportunities so events like this are super important."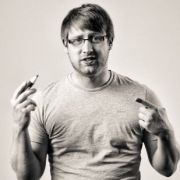 Michał Skurowski
CEO LiveSpace
"There is no other conference like this one in Poland especially with so many foreign speakers. I was interested in networking, new sales trends and tools- and I got all of that."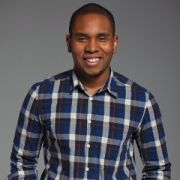 Jonathan Duque
Director of Customer Success Estimote
"We've learned a lot and definitely we are taking back some ideas to implement them from tomorrow, so it was totally worth it. Pipeline Summit is a great opportunity to develop skills."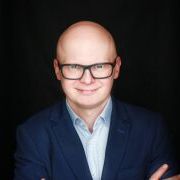 Łukasz Maroszczyk
Global Senior Digital Marketing Manager, Signify
"Organizatorzy Pipeline Summit wiedzą jak zebrać świetnych ekspertów i przekonać ich do dzielenia się wartościową i unikalną wiedzą. Już samo DNA konferencji opiera się na próbie zdekodowania tajników efektywnego marketingu i sprzedaży poprzez teorię prezentowaną przez praktyków, warsztaty pogłębiające wiedze, a także wiele okazji do networkingu. Pozytywne wrażenia edukacyjne z poczuciem dobrze zainwestowanego czasu gwarantowane"